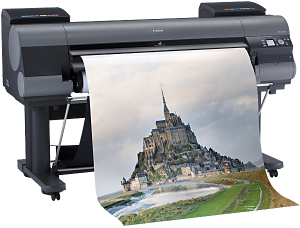 About the Prints
I do my best to insure the reproductions match the originals as closely as possible. As someone who has spent many years in the printing industry, I'm a pretty good judge of quality without driving my printer bonkers.
All of the prints on this web site are available in the following materials:
Best Quality
Quality Commercial Prints: I have partnered with a local digital printing company that does fantastic work. They have a variety of quality digital printers and a Canon 8400 dedicated to watercolor reproductions simply because that is what this machine does best.

The printing tech's description is the most accurate. He stood two rolls of paper in front of me and said, "This paper will last 60 years, and this paper will last you probably 200 years." The paper making process often includes various acids, which break down the paper fibers over time, especially with extended exposure to light. Archival papers, which contain almost no acids, are far more expensive to produce.
Better Quality
The Better Quality prints you see on this site are printed on the 60 year stock, and the Best Quality prints are printed on the archival 200 year stock.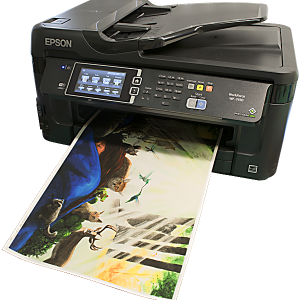 Pros: I can definitely see better resolution of subtle tonal differences with this printer. The spray pattern is tighter, and the papers are designed for this printer, so it holds colors far better and there is far less deviation from the original. There is no difference in image quality between the two paper grades.
Cons: There really is only one, the difference in price. These are very expensive printers and the papers are a bit more expensive.
Good Quality
Epson WF-7610 Prints (12" X 18" or 18" X 12" or smaller only:) The Epson WF-7610 is a CMYK laser jet printer that allows me to control print quality on demand, printed on genuine Canson 90lb acid-free watercolor paper. The printing cost is far less than commercial prints.
Pros: Printed on genuine watercolor paper and acceptable quality.
Cons: Limited to 12" X 18" media size. When compared to the services above, there is a subtle difference in quality. The spray pattern is not quite as fine and very subtle differences in tonal values are not quite as strong as in quality commercial printing. Some colors, such as high chroma yellow-gold-oranges, are not quite as intense as I would like them.
But if they weren't a warm representation of my work, I wouldn't offer them on this web site.